Contact Us
Hot Line:
0086-13516511051
Foshan Renli Plastic Products Co., Ltd.
Mr.Plateau Xie:0086-13516511051
E-mail: plateau185@aliyun.com
Application of plastic turnover box in automobile parts logistics
Upload Update:2018-09-20
In recent years, China's automobile industry has developed rapidly. As an automobile logistics industry closely related to the automobile industry, it is also facing enormous opportunities and challenges. As the most important part of automotive logistics, automotive parts logistics is the link connecting all levels of automotive parts suppliers, vehicle manufacturers and end users in the automotive supply chain system. It is a set of modern transportation, storage, storage, handling, packaging, circulation and processing and logistics information services in one.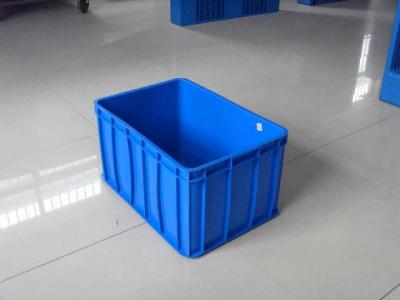 In the process of standardization of plastic turnover boxes, the original plastic turnover boxes belong to different enterprises, which has a certain impact on the standard of plastic turnover boxes.
Ownership of plastic turnover boxes is relatively complex. Some of them are owned by vehicle manufacturers, some are provided by parts suppliers, and a considerable number of plastic turnover boxes are assets purchased by third party logistics enterprises.
The problem of ownership belongs to a certain obstacle to the circulation of goods. Ideally, plastic turnover boxes are managed by third-party logistics companies to form a common system. In view of the existing situation, automobile manufacturers, parts suppliers and third party logistics companies have a certain amount of plastic turnover boxes. Therefore, the management and ownership of plastic turnover boxes need to be re planned. At present, the main solution of most enterprises is to gradually replace the plastic turnover boxes of parts suppliers and vehicle manufacturers with the plastic turnover boxes of the third party logistics enterprises. Or by the third party logistics enterprises to purchase parts suppliers or automotive manufacturers of existing plastic turnover boxes, put them into their own management system, and then to lease the way to automotive manufacturers.
Recommended News